RV Lifestyle - Camping in Alberta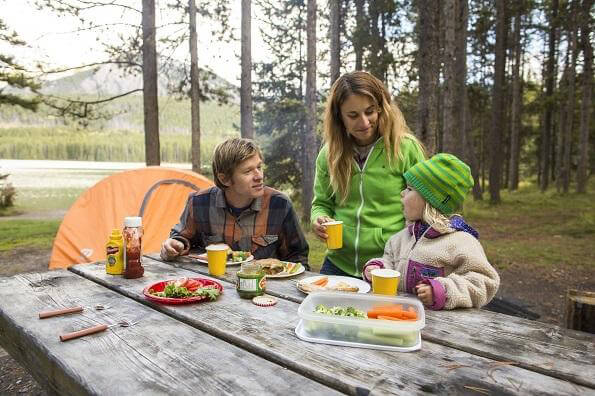 RV RESOURCES in ALBERTA
Over the Fire Scalloped Potatoes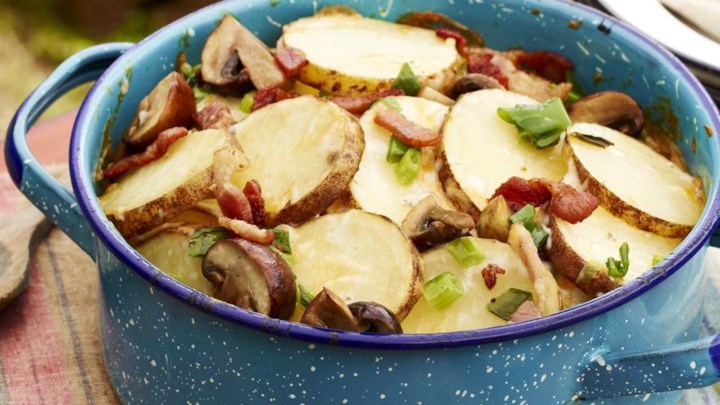 Prep 30 m, Cook 12 m, Ready In 42 m
Recipe By:Rebecca Gould
"I make these great hands on potatoes beforehand, when everything is going to be cooked on the grill. They're also great for a campfire on a small grill. These potatoes will keep everyone coming back for more! Have recipe in hand!"
Directions
8 large baking potatoes, peeled and diced
1 bunch green onions, sliced
1 (10 ounce) can condensed cream of mushroom soup
1 cup shredded Cheddar cheese
black pepper to taste
garlic salt to taste
1/2 cup crumbled crisply cooked bacon (optional)
1/2 cup sauteed mushrooms (optional)
1/2 cup butter
Directions
Preheat a grill for medium heat.
Prepare 8 pieces of aluminum foil with vegetable cooking spray. Combine potatoes, green onion, soup, cheese, (and bacon and mushrooms if using) in a bowl. Season to taste with salt and pepper. Evenly divide the potato mixture among the squares of aluminum foil. Dot with butter. Fold into foil packets, sealing well.
Cook foil packets on the grill for 12 to 20 minutes, until the potatoes have cooked.
ALL RIGHTS RESERVED © 2017 Allrecipes.com
Printed From Allrecipes.com 4/6/2017
Best Grilled Pork Chops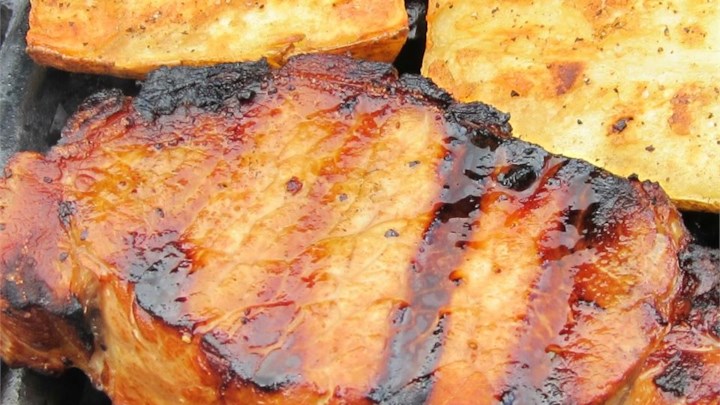 Prep 5 m, Cook 10 m, Ready In 2h 15m
Recipe By:goodeats
"This is a simple recipe. It is simple to throw together the marinade in the morning before going off to work and come home to an easy dinner to prepare at night."
Ingredients
1/2 cup water
1/3 cup light soy sauce
1/4 cup vegetable oil
3 tablespoons lemon pepper seasoning
2 teaspoons minced garlic
6 boneless pork loin chops, trimmed of fat
Directions
Mix water, soy sauce, vegetable oil, lemon pepper seasoning, and minced garlic in a deep bowl; add pork chops and marinate in refrigerator at least 2 hours.
Preheat an outdoor grill for medium-high heat and lightly oil the grate.
Remove pork chops from the marinade and shake off excess. Discard the remaining marinade.
Cook the pork chops on the preheated grill until no longer pink in the center, 5 to 6 minutes per side. An instant-read thermometer inserted into the center should read 145 degrees F (63 degrees C).
DISTANCE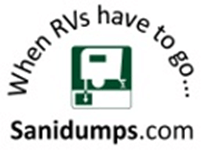 SANI-DUMP LOCATIONS
ROAD & WEATHER CONDITIONS
www.ama.ab.ca - check the roads before heading out (Alberta and Canada)
Weather Network https://www.theweathernetwork.com/ca